Artist based in New York, New York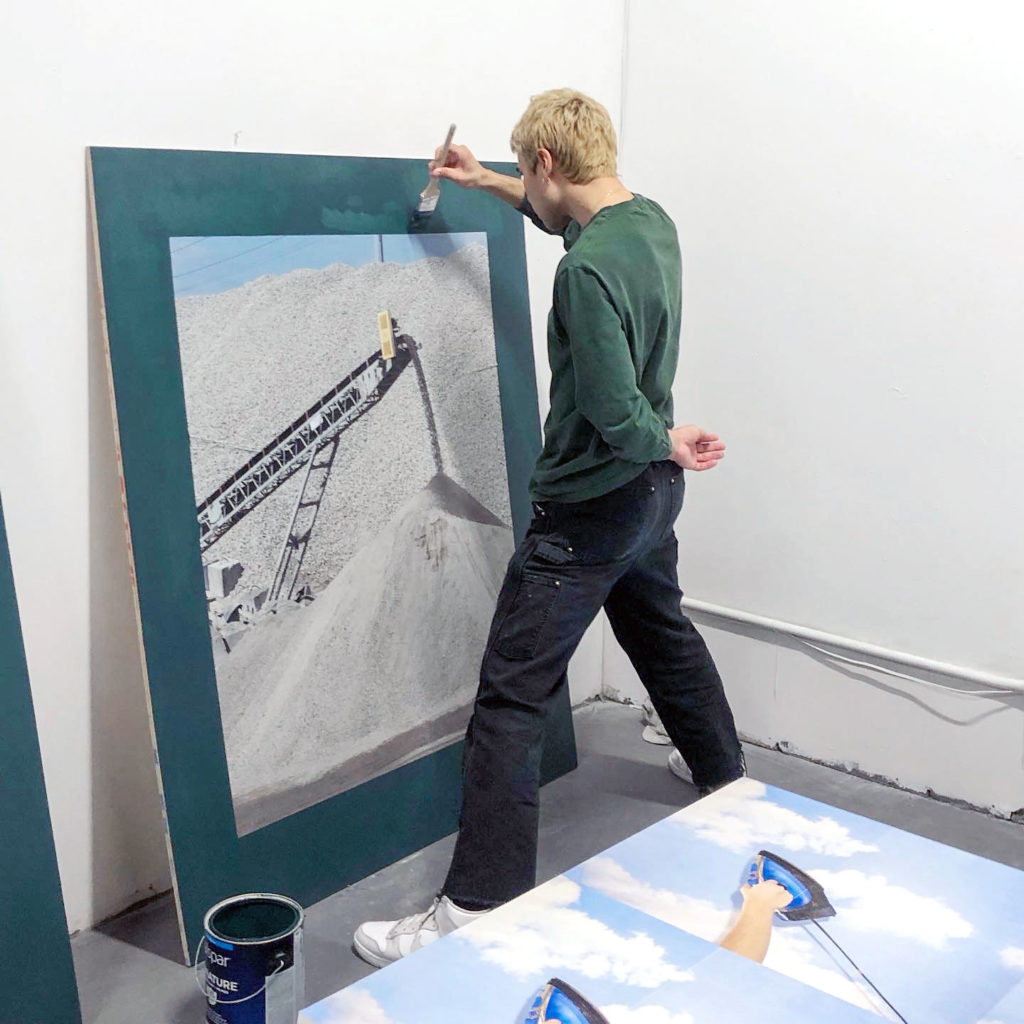 Tristan Martinez, Portrait of the artist in the studio

Tell us about yourself, what's your background?
I am a first-generation Colombian/American from Los Angeles, California and I always knew I was going to be an Artist.
I grew up, the youngest of 5, and was born into Skateboarding, Art, music, and fashion. Around eighteen I started taking myself as an artist more seriously, after getting surgery for a skate injury. This led to having my first solo show with The Quiet Life and various group shows, ultimately taking me to Chicago for my BFA at the School of the Art Institute of Chicago.
Just Barely Level, 2022, Wheatpaste on Panel, 60 × 96 in
Holy Hands, 2022, Wheat Paste on Panel, 60 × 48 in
"My work starts from seeing things in the world, every day or commonly passed over objects or situations. I draw inspiration from the world, the overlooked or the blatantly in your face."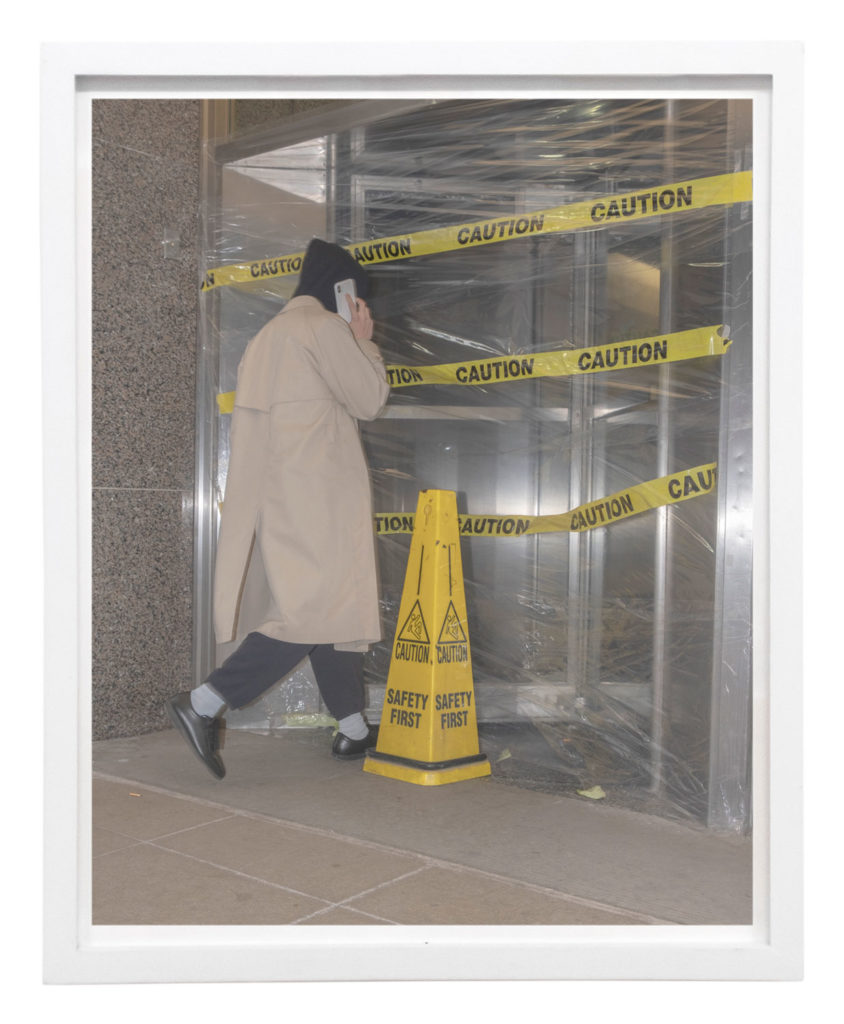 Business as Usual, 2021, Pigment print, 24 × 20 in
What are you currently working on and where did the inspiration for it come from?
I am in the midst of a series of photographs and paintings that aesthetically and thematically are very aware of being photographs and paintings. In other words, works that are self-referential. This evolved from originally just photographs to including painting after moving to New York and realizing that my practice has the potential to exist in more than one form. I have always dabbled with other mediums to further express my ideas, whether that be books, screen printing, or ephemera.
Untitled(world), 2022
Innovation does not only happen in the field of technology — it occurs everyday in a creative practice. What do you do for inspiration?
In addition to visiting galleries nonstop, my inspiration comes from being around the important people in my life and from being social. Going out, skating, having conversations. All of these things spark ideas or make me notice things.
Focusing, 2021
Describe your practice and process. Where do ideas start for you? In the studio or being in the world?
I would say my ideas typically start from being in the world. Noticing what is around me and what I find funny or ironic in situations. This, of course, is then further informed through current events or how I feel personally. From there I more or less formulate a plan and make what I like. I think about aesthetics and how to push my sentiments further to encompass an idea or feeling that I noticed or had at a certain time.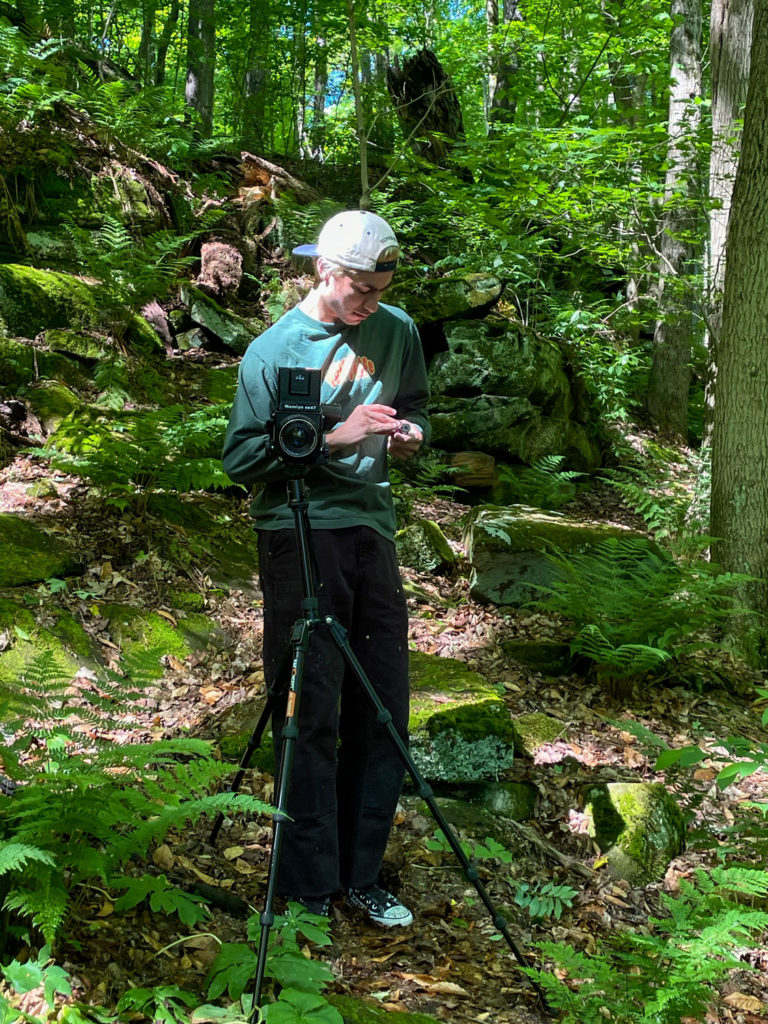 Somewhere in Ohio, credit Marge Rendell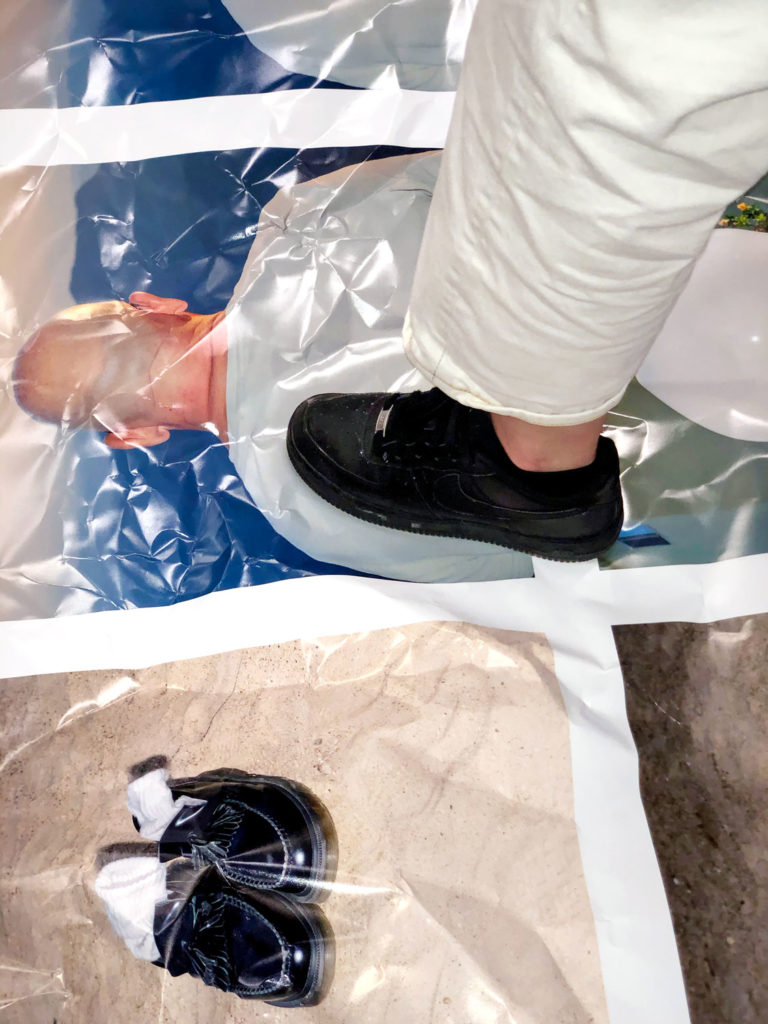 Working in the studio
How do you make your work, does it start with a sketch?
My work starts from seeing things in the world, every day or commonly passed over objects or situations. I draw inspiration from the world, the overlooked or the blatantly in your face. I really enjoy aesthetically simple yet contemplative visual scenarios. I would say my style is visually ambiguous. I kept tinkering and exploring how to further push myself as an artist and arrived to where I am now by trying to surprise myself.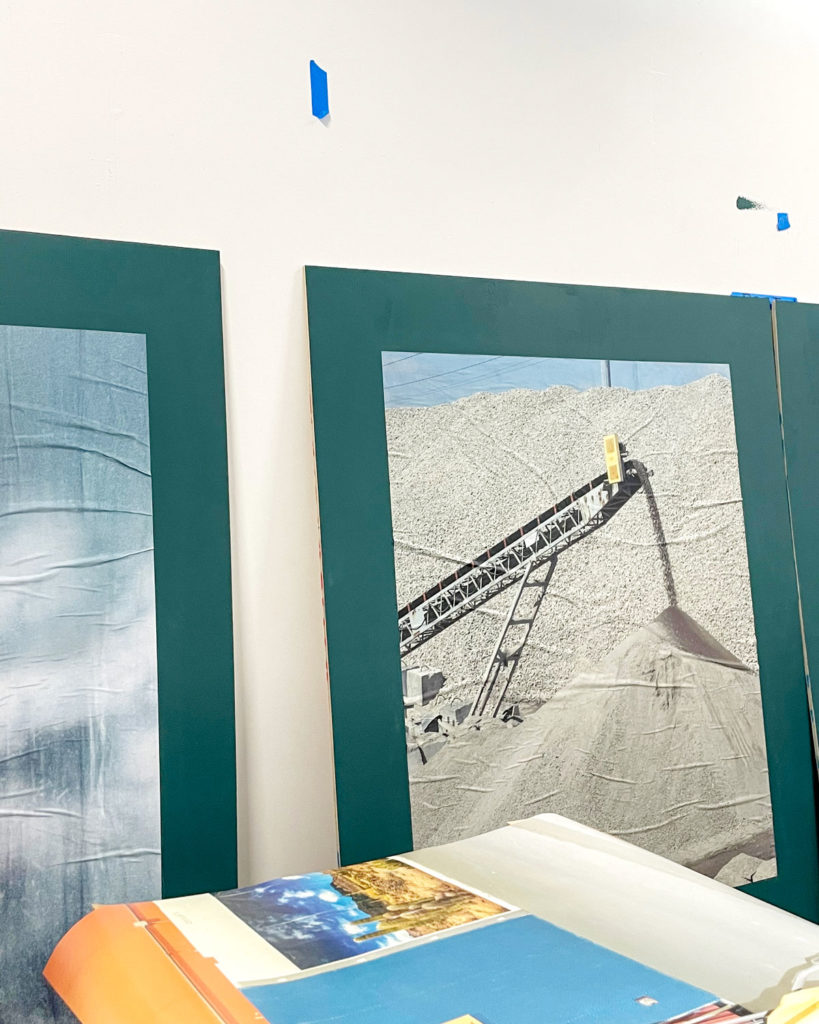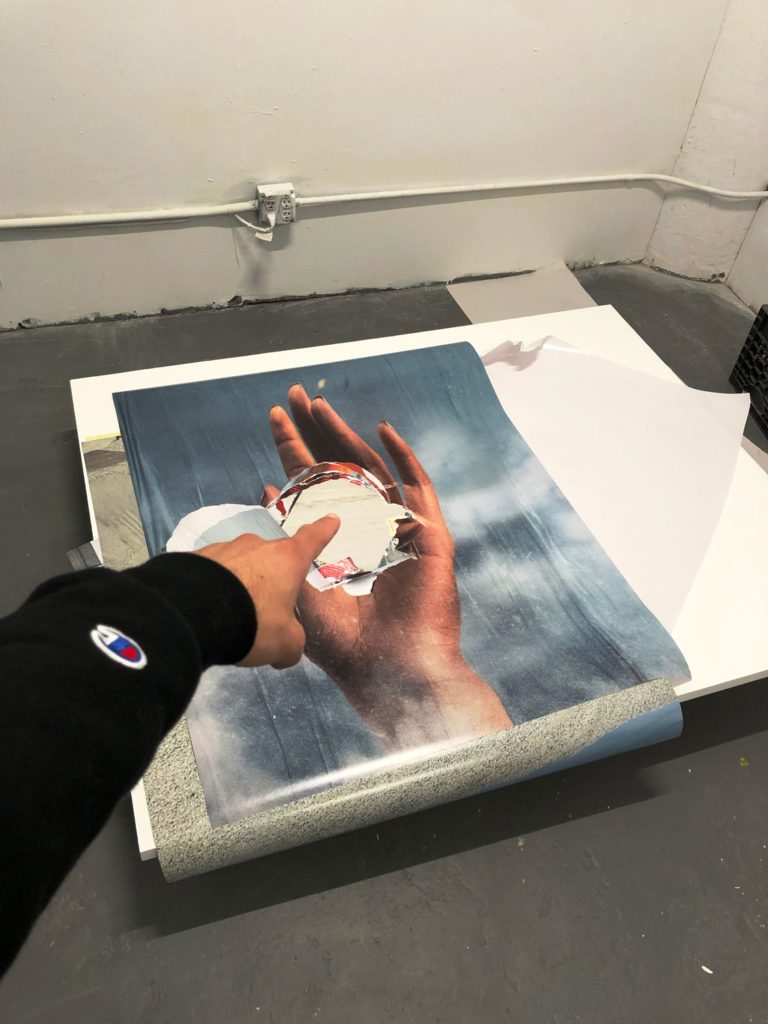 Do you have your own studio ritual? What does that look like for you?
My studio ritual changes depending on the stage of production that I am currently in. No matter what, it is safe to say that I am 2 to 3 cups of coffee in; and rotating between Steely Dan, Yung Lean, Playboi Carti, and some 80s and 90s gems like Strawberry Switchblade or New Order. With that said, when I'm working it's either early in the morning or late at night.
Who are your biggest influences?
I feel like I go through waves of influence and get a lot of influence from who and what I surround myself with. At this very moment in the Art world, Dawit L. Petros, Chris Maggio, Brenden Clarke, Jack Barrett, Yung Lean, and Austin Lee. In life, it's all my friends that I consider Family, they're all doing things in their respective zones that inspire me to push further in mine.
Niagara Falls, credit Marge Rendell
Are there books or films that are an important source of inspiration?
Absolutely! I have really been enjoying the books coming out of Pomegranate press and have been obsessed with Mark Mahaney's book "Polar Night". As far as films go, Trainspotting, The Royal Tenenbaums, and Clueless have always been points of inspiration for me.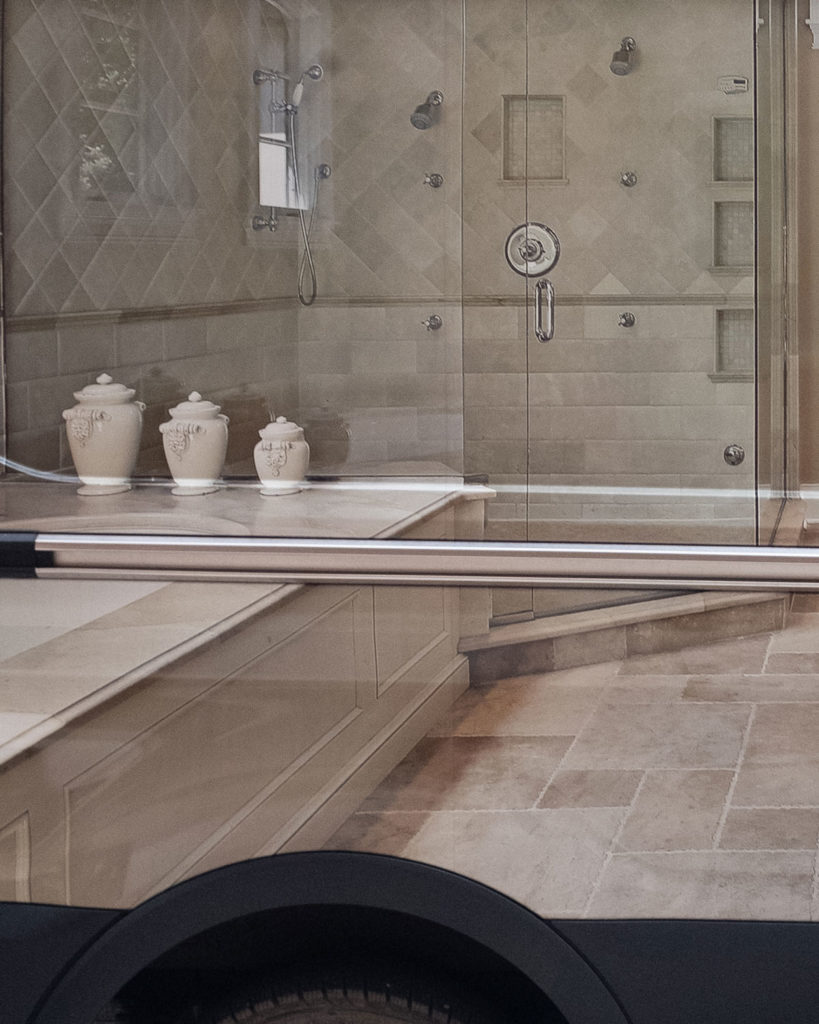 After Greece(Van), 2022
What's the best piece of advice you've been given?
"You have too much at stake to not be an Artist" - Dawit L. Petros
What is the best advice you would give to other artists?
Enjoy what you are doing, have fun, and always listen, but take everything with a grain of salt.
---
Stay up to date with Tristan Martinez
Instagram @tristan_martinezz
tristanmartinezphoto.com