Artist based in Seattle, WA
Brian Van Lau, Portrait of the photographer. Photo by Ben Chant and Henry Chastain

Tell us about yourself, what's your background?
From my mother I took on her role as the designated family photographer, starting off with digital point and shoots that she let me use on our day trips together. Eventually, I stumbled into Tumblr and the virality of youth culture photography by many of my now peers on there and Flickr. Most of my education with photography has solely been due to the popularization and influence online platforms have on the culture at the moment, and many of my peers I found and formed friendships with due to social media and found communities.
"Prodigal's Father Voyage", 2023, archival inkjet print, 8x10
Sunken House, 2022, archival injet print, 8x10
"Most of my ideas start from a desire to explore a certain aspect of the internet, and the influence the internet has on interpersonal and psychological relationships."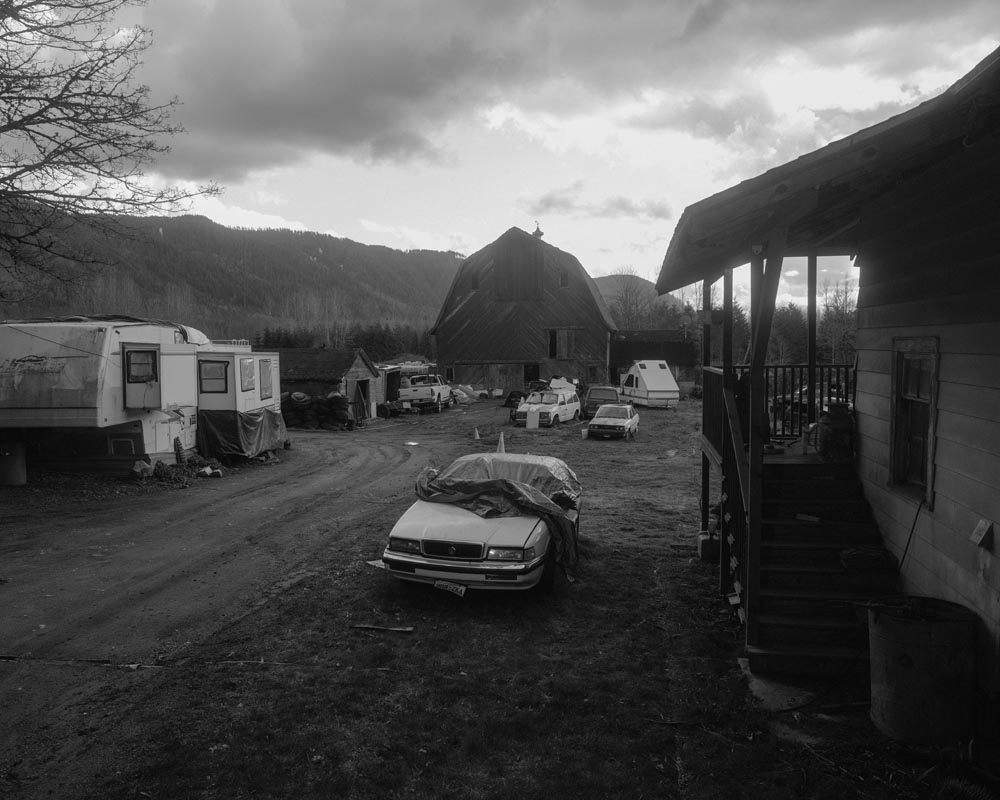 What are you currently working on and where did the inspiration for it come from?
I'm currently trying to publish two books under my curatorial project (Arcanite Pictures), otherwise just trying to complete this body of work (We're Just Here For the Bad Guys) by going into as many archives as I can. After a recent review from Lesley Martin, I was encouraged to take a closer look at the textual elements I could find in relation to my father's prison sentencing, and finding more connections in our family archive.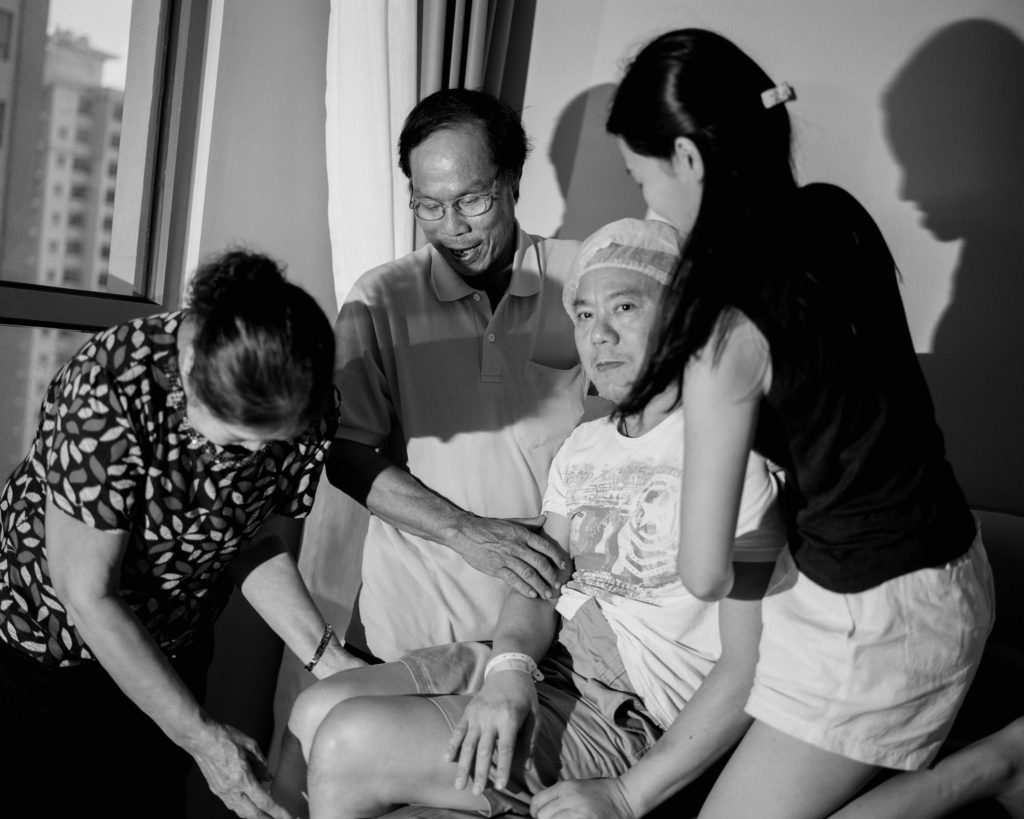 Innovation does not only happen in the field of technology — it occurs everyday in a creative practice. What do you do for inspiration?
A classic Dick's Deluxe and coconut oolong usually get me through the day.
(left) Mom's pictures that I'm sorting through
Describe your practice and process. Where do ideas start for you? In the studio or being in the world?
As someone who's never had the luxury of having a studio (let alone my own apartment until a few months ago), most of my ideas start from a desire to explore a certain aspect of the internet, and the influence the internet has on interpersonal and psychological relationships. I'd say most of my ideas start from Instagram DM's and Yelp reviews.
(left) On an online portfolio review, scrambling to explain this work. (right) I made 5x7 prints to rearrange and hold.
How do you make your work, does it start with a sketch?
I make work by pointing a strobe at things I find interesting.
Do you have your own studio ritual? What does that look like for you?
I have never been fortunate enough to have a studio. I'd love to know what that's like someday.
Who are your biggest influences?
I can name a few; McNair Evans, Joe Leavenworth, Ian Kline, Michele Mobley, Joe Librandi-Cowan, Rosemary Haynes, Pierce Sapper, Curran Hatleberg, Shane Lavalette, Mimi Plumb, Tierney Gearon, Mark Steinmetz, Eli Durst, Bill Ellis, Stephen Ross Goldstein, Harrison Whitford, Ben Chant, Henry Chastain, Raymond Meeks, and Ryan Frigillana.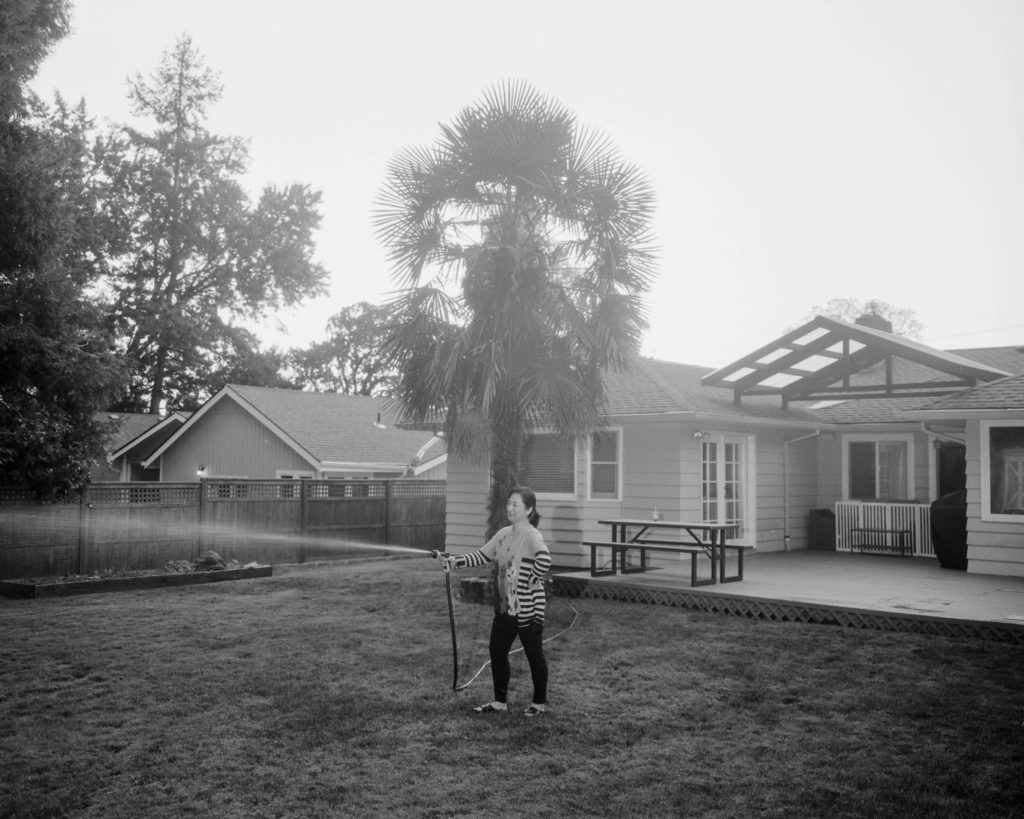 Aunty Song's New House, 2022, archival injet print, 8x10
Are there books or films that are an important source of inspiration?
After Life, Love and Pop, Shiki-Jitsu, End of Evangelion, The Mirror, The Whale, Past Lives, Boyhood, Slacker, Titanic, The Cruise, Code Geass, Fullmetal Alchemist (2003), Never Let Me Go, The Presentation of Self in Everyday Life, The Dirties, Nirvana the Band the Show, RedLetterMedia's Half in the Bag, and Nobody Knows.
The Whale (Thanks Brendan), 2023, archival injet print, 8x10
How will Innovate Grant contribute to your practice?
The Innovate Grant will give me an unprecedented budget to make work via travels, purchasing a printer or materials at all to avoid further debilitating credit card debt. I (might) not have to continue abusing my workplace's equipment to continue my practice now, which is the most exciting part of all.
What's the best piece of advice you've been given?
"Whether you like it or not, you already exist at the expense of others."

Although more generally, the work that matters is the work that evolves over time. The pictures already do the talking, your job is just to let them, and to let them breathe.
What is the best advice you would give to other artists?
Honestly, it would depend on the artist but in my belief, photography is just a tool and a vehicle for which we try form relationships, with people, with time, with the concept of interaction itself (and especially its absence). The camera allows for the only literal depiction of how its existence records and affects that which it looks at. The camera is a tool of record, but also a tool of eliciting performance and the perversion of both, making photography the act, and the endgame. To me, photography becomes a vehicle for making an intangible relationship physical, malleable, and the prized evidence of these interactions. "Let the work change and inform you."
---
Stay up to date with Brian Van Lau
Instagram @zerkalou
brianvanlau.com
arcanite-pictures.com